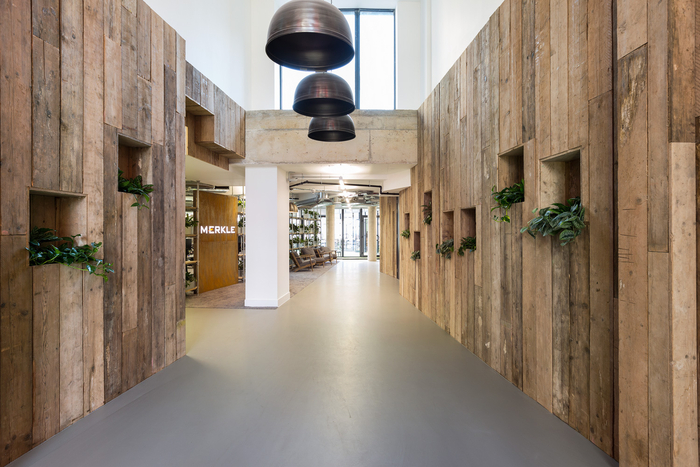 ThirdWay Interiors has developed the new offices of web performance marketing agency Merkle / Periscopix located in London.
They wanted to create an office with the wow factor for both staff and visitors. They approached ThirdWay to create an environmentally friendly space to improve productivity, attract new staff, retain and engage with current staff.

The entrance to the building is inviting and introduces a warm natural palette of colour, which is subtly present throughout the entire space. To create an interesting and timeless environment We brought together installed reclaimed timber, poured concrete, industrial pendant lights and bespoke scaffold shelving display work.
Design: ThirdWay Interiors
The post Merkle / Periscopix Offices – London appeared first on Office Snapshots.


Source: OfficeSnapsShos – Merkle / Periscopix Offices – London
All content belongs to respective owners!